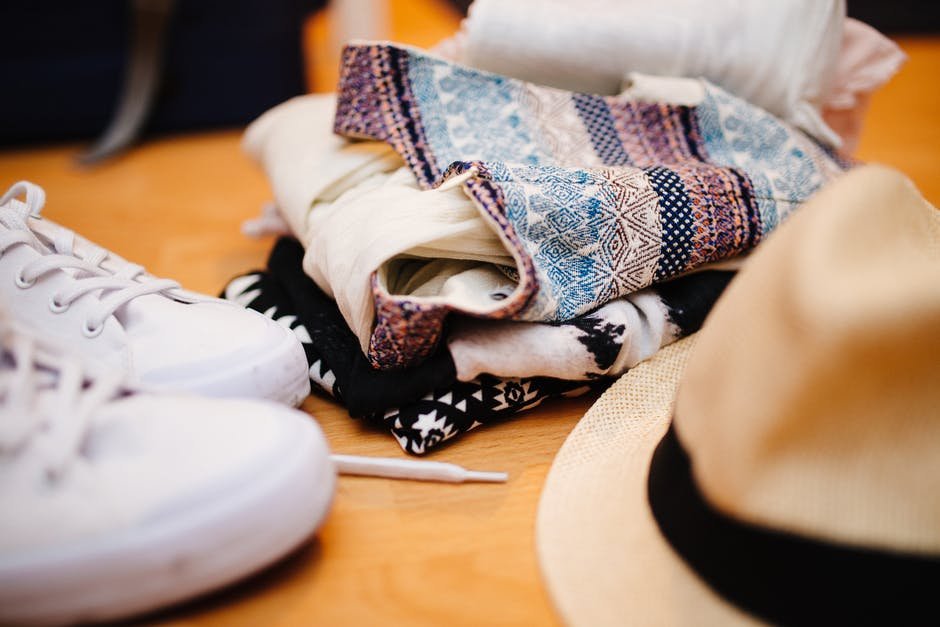 To most people, traveling to different places within their country or to other nations is their most preferred leisure activity. While this is thrilling, it can be a little bit depressing especially if you do not have a comprehensive travel checklist that gives you a glimpse of what to carry along. Here in, you will find the ultimate travel packing checklist that will help you pack everything you need for your trip.
It is not easy to always have an idea of what to pack, regardless of whether you are planning for a short or long-term vacation. If you are planning to go beyond your country, having a packing checklist for international travel will come in handy. Bookmark this travel packing list as it will help you pack everything you require.
Step 1: Choose What You Pack Your Luggage In
The first thing that you should consider getting according to the ultimate travel packing checklist is a traveling bag. You should ensure that you select a bag that is durable and is spacious enough to accommodate all your stuff.
Wheeled Backpack: You can either carry this on your back or roll it.
Carry-On Luggage Bag: This is probably one of the most efficient. With this, you can pack almost all your items in one place, saving you the trouble of carrying multiple bags.
Dry Bag: You don't need to pack your things here, but it is advisable that you carry it along with you, especially if you are planning to go on boat rides. This is for putting your essentials such as your camera and phone to prevent them from getting wet.
Duffel Bag: Not only are these bags classy they are also lightweight and spacious enough. You can go for the size that best suits you.
Step 2: Organize Your Stuff
The items that you pack will be determined by the activities that you plan to undertake. The likelihood is that you will be indulging in more than one activity and in such instances, you can consider using packing organizers.
Time to start packing! The ultimate travel packing checklist starts with this clothing packing list:
The Basic Travel Items
Short and long-sleeved shirts and t-shirts
Fleece jackets and sweatshirts
Comfortable dresses and skirts
Hat and sunglasses
Neck pillow and travel locks
Cosy shorts and pants
Belts and socks
Shoes and sandals
Several undergarments
Few pieces of jewelry
A bandana or a scarf
Tank tops
A rain jacket or an umbrella
Sleepwear or pajamas
Eye mask
Ear plugs
Swimming costumes
Bathing suit cover-up
A quick dry towel
Ensure you have travel apps
When packing, your goal should be to pack smart and only carry what you really need. You do not want to take your entire wardrobe with you, but rather a few pieces that are fit for the different places you will visit. For all the items listed in the ultimate travel packing checklist ensure that you choose the comfortable and decent version of each.
Step 3: Pack Your Toiletry Bag
Your toiletry bag should be as light as possible and should also meet the Transportation Security Administration. According to TSA, all aerosols, liquids, creams, pastes, liquids and gels containers should be 100 milliliters or less for each item and should be packed in a clear bag. To make the screening process easier, always place these items in a separate bag.
The Toiletry Bag Basics
Hair comb and brush
Nail clippers
Hair shampoo, conditioner and body wash
Sunscreen and body lotion/moisturiser
Lip balm, lipstick and/or lip gloss
Toothpaste and toothbrush
Wet wipes
Hand sanitizer
Flosser picks or dental floss
Prescribed medications
Personal hygiene items
Extras For Your Toiletry Bag
Insect repellent
Perfume and/or cologne
Sewing kit and razors
Shaving kit
Pocket tissues
Hair products
Travel Health
Whenever you are traveling to a different country, it is essential to go through the Center for Disease Control and Prevention's page to familiarize yourself with the vaccines and medications required for each destination. You can forego some but for serious diseases such as Yellow Fever, it is mandatory. As explained on the ultimate travel packing checklist, vaccinations should be administered two months prior to the travel date.
Fever and pain relievers
A fully equipped first aid kit
Thermometer and eye drops
Vaccine and medical details as required by the countries you are travelling to
Aantibacterial ointments
Moleskin and multivitamins
Motion sickness pills
Medical supplies such as glasses and contacts, insulin, inhalers, EpiPens, e.t.c
Decongestant and antacid
Water purification tablets
Step 4: Pack Your Carry-On Bag
In this step, you will be focusing on packing your personal item carry-on bag. Your goal will be to put all the essentials you will require during a flight or a drive. The ultimate travel packing checklist will guide you on what to pack and what to avoid.
You can add the following to your carry-on bag
Technology
Mobile phone and charger
Portable External Hard Drive
Powerbanks and headsets
Camera, iPad, laptop and their chargers
A camera stra
Travel Comfort And All-important Entertainment
Playing cards, pens and a notebook
Travel journals, books and magazines
Detailed maps and travel guide books
In-seat pouch with basics such as lip balm and a moisturiser
An inflatable travel pillow and eye mask
Water bottle carrier to help you carry your bottle
Step 5: Collect Important Travel Documents, Cash, and Credit Cards
To avoid last-minute disappointments, collect all your travel documents in a safe travel document organizer. Use a travel checklist to help you know all the documents that you are supposed to pack. Below is a comprehensive international travel checklist that you can use.
Passport and Visa
Health insurance cards
National ID or Student ID
Yellow fever vaccination proof if it is required
Credit/Debit Cards: Ensure you inform your travel provider you are travelling
Address and contacts of your accommodation and tour companies
Emergency contacts and health facilities in your destination country
Information of your travel insurance
Bus, train, plane and any other travel ticket
Copies of the documents for emergencies
Once you are done with packing, the last thing in the ultimate travel packing checklist is to counter-check that you have included everything. Also, ensure all your documents are valid and will remain so for the entire duration of your travel.
Step 6: Think Of Travel Security
Security hitches may happen during your trip. Luckily, as listed below, there are safety measures that you can observe to keep you and your personal belongings safe.
Use luggage and travel locks to lock your bags
Always carry a flashlight at night
Avoid walking on lonely paths
Hidden pockets and money belts
Keep your money and cards in more than one place
Always keep your room locked
RFID Blocking Wallet
Most tourists find themselves on the hands of robbers because of walking in secluded places. If you notice most locals are avoiding a certain path or corridor, you should also do so. Wherever you are choosing your accommodation facility, do some research on it to ensure it is located in a safe location. Read reviews left by other customers to further guide your selection. In case you go on a night-club, never leave your drinks unattended and if you do, don't take it again once you are back.
Final Step: The Ultimate Travel Packing Checklist
Step 7: Make Sure Your Home Is Prepared
Before you travel, you should ensure your house is in order, particularly if you are leaving no one behind. With the help of this travel checklist, you will be able to achieve this in a few simple steps.
Lock all windows and doors
Stop newspaper and mail delivery
Leave someone to shovel the driveway and mow the lawn
Leave someone in-charge of your pets
Install timers on your lighting system
Unplug all appliances
Ask a friend to keep an eye on your house
Give your travel itinerary to close family and/or friend
Ensure taps and washing machines are turned off
That's The Ultimate Travel Packing Checklist
Depending on your itinerary, you might find that some of the items on the ultimate travel packing checklist are not important. You don't have to take anything that you don't need. This list is there to help you pack all the things you require without leaving anything out. Moreover, always maintain a good rapport with the locals. You can achieve this by respecting their culture. More so, do not ruin the natural habitat of the places you visit.
Travel the world to interact with diverse people!