With a passion for travel, desire for adventures and curiosity for new cultures I started this blog. It all started really when I went for my first trip to Corsica, a romantic island that belongs to France, a couple of years ago. That is why I put together this Corsica Travel Tips.
My Best Corsica Travel Packages
4 hours river rafting
Kayaking on the sea
U Porcu RANGER
Calanques de Piana
Les Calanche Cliffs
Museu di a Corsica
Citadel
Écomusée du Fortin
Monument aux Morts
Cathédrale de Nebbio
Cathédrale de Nebbio and Monument aux Morts
Monument aux Morts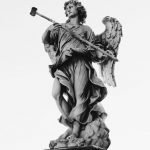 One of my favorite Corsica Travel Tips is to visit the Monument aux Morts. Not only is it a very beautiful monument, it also gives you a bird eye view of the whole city. There are buses you can take if you do not want to hike there. On a sunny day I would suggest you put you hiking shoes on and start climbing the mountain. Do not forget SPF since the sun can get very strong, and remember to bring water and snacks. This is a half-day plan that you can combine with other tours.
Cathédrale de Nebbio
Of course, you can spend hours by the beach in Corsica, but remember that this island has a lot of history. It is the perfect place for those who finds a mix of sun and culture best. I visited the Cathédrale de Nebbio, an old cathedral which is known for being the sacred place on Corsica. While you are there you have to go inside and admire the artwork that this building really is! It is a perfect tour for the whole family and is only 2 km from the city center if you feel like walking.
What you can find on my site
On my website you will not only find Corsica Travel Tips, but highlights from all my travel destinations around the world. I write about things to do, to see, where to eat and drink and where you should stay at night. I hope you will enjoy and hopefully feel inspired.